David jetted off to Austin, TX this past weekend for a bachelor party. The week before he left he said to me, "I'm going to eat as much plant-based food as I can." So I asked him to document his experience eating vegan in Austin, TX…
I wish I could tell you this is a guide to the best plant-based foods in Austin, but it is the exact opposite. Pulled pork, juicy burgers, and savory steaks. Yep, that's what he ate on his "plant-based weekend" in Austin. HOWEVER, he says he wasn't only trying to eat plant based. Here was his mission:
Experience the very best foods available at the restaurants he went to (he had no control over which restaurants they chose).
Try to eat the most plant-based option available.
He said he wanted to see if it was possible to really experience good food in some of the best Austin spots while also being plant-based. Spoiler, it was difficult. But he did not want to sacrifice the first rule for the second. For example, at a butchery, he wouldn't order a side salad because it would not give him any taste of the restaurant's best features (taste-wise). Also, if someone had a mushroom, swiss, and aioli sandwich on the menu, he didn't want to order just a mushroom sandwich, because it just wouldn't be an enjoyable experience, and it wasn't how the dish was meant to be served.
Please understand if you are plant-based, there will be almost nothing but meats shown here. However, each restaurant also has a plant-based option listed.
So without further ado…here is your guide to the Best Austin Eats.
Breakfast
Paperboy: A food truck servicing us delicious breakfast and brunch foods with a side of cold brew coffee. Pictured: Texas Hash with sweet potato, pork shoulder, poached egg, onion, kale, and pecan mole and cinnamon toast. Both were incredible. The kale and sweet potatoes in the hash were fantastic.
Vegan Option: Kale salad complete with walnuts, raisins, and breadcrumbs. The kale salad would actually have been really good if it wasn't 8:30am.
Lunch
Salt & Time: A hip butcher shop serving farm-to-table meats that come straight from Texas ranches. Pictured: Lunch Steak Salad with fresh marinated steak and seasonal vegetables + bacon fat and ginger cookie (everyone shared the cookies, and this was all that was left by the time I took the picture). The dressing is a bleu cheese vinaigrette. This salad was fantastic. The meat came medium rare as recommended by the chef.
Vegetarian Option: M.L.T. Roasted Oyster Mushrooms, Lettuce, Tomato, Swiss cheese.
Dinner
Pool Burger: A tiki inspired pool bar that is serving up juicy burgers, crinkle cut fries, and cocktails that will take you to a tropical place. Pictured: All-American Burger complete with cheese, lettuce, onion, dill pickles, and thousand island dressing. Forgot to order the burger with no cheese or thousand island dressing. Everything was good, the atmosphere was very unique. Definitely a dive bar.
Vegetarian options: Hippy Burger (take off the cheese and mayo to make vegan), Big Trail Salad. The Dazed & Confused burger has a veggie patty but also bacon…?
El Naranjo: Delicious, scratch-made traditional Mexican food. El Naranjo offers a wide-selection of moles, small plates, and side dishes making it a great place to go on date-night or with a group. Pictured: Roasted Vegetable Amarillo Mole (FINALLY ATE VEGAN, although I don't know what was in the mole itself), margarita, bread and spices, and half-eaten churro with ice cream. The black spice dish is a seven spice mix, followed by an orange spice butter, and pickled vegetables. It's a tradition in a southern region of Mexico to eat each of these in order on the bread.
Vegan Options: Guacamole (skip the queso, although it's delicious), jamaica salad, tacos de verdures al chintextle, fried plantains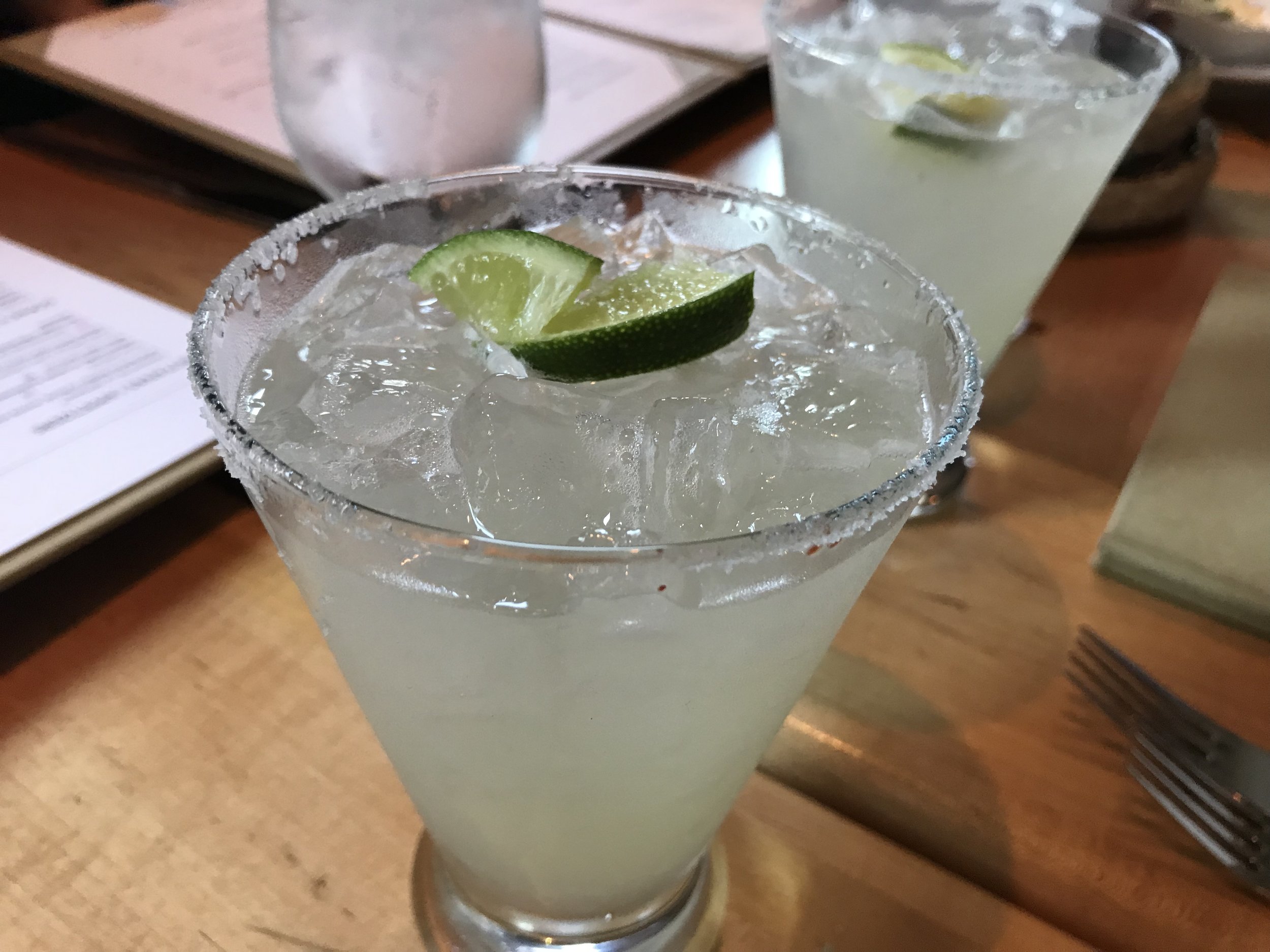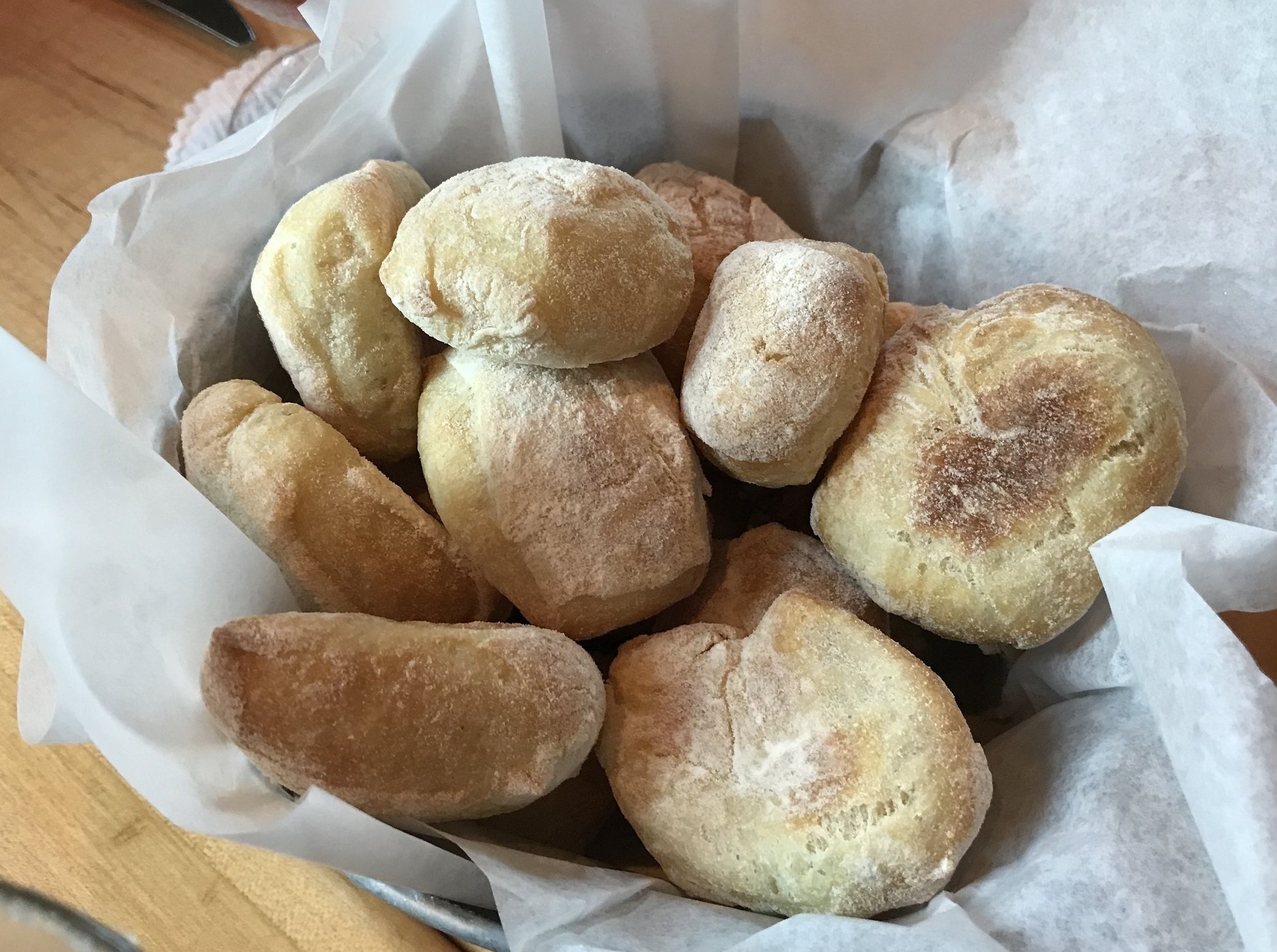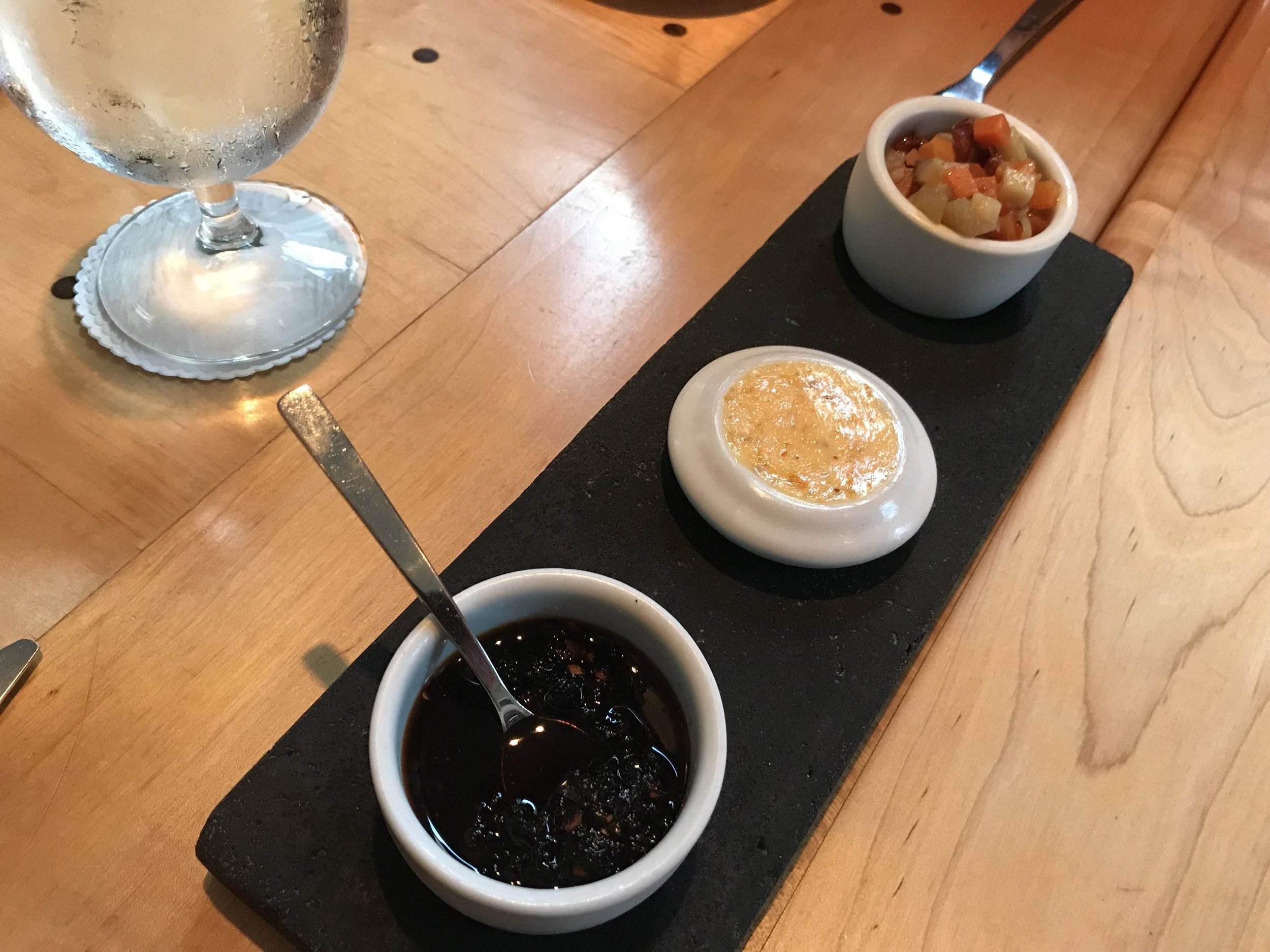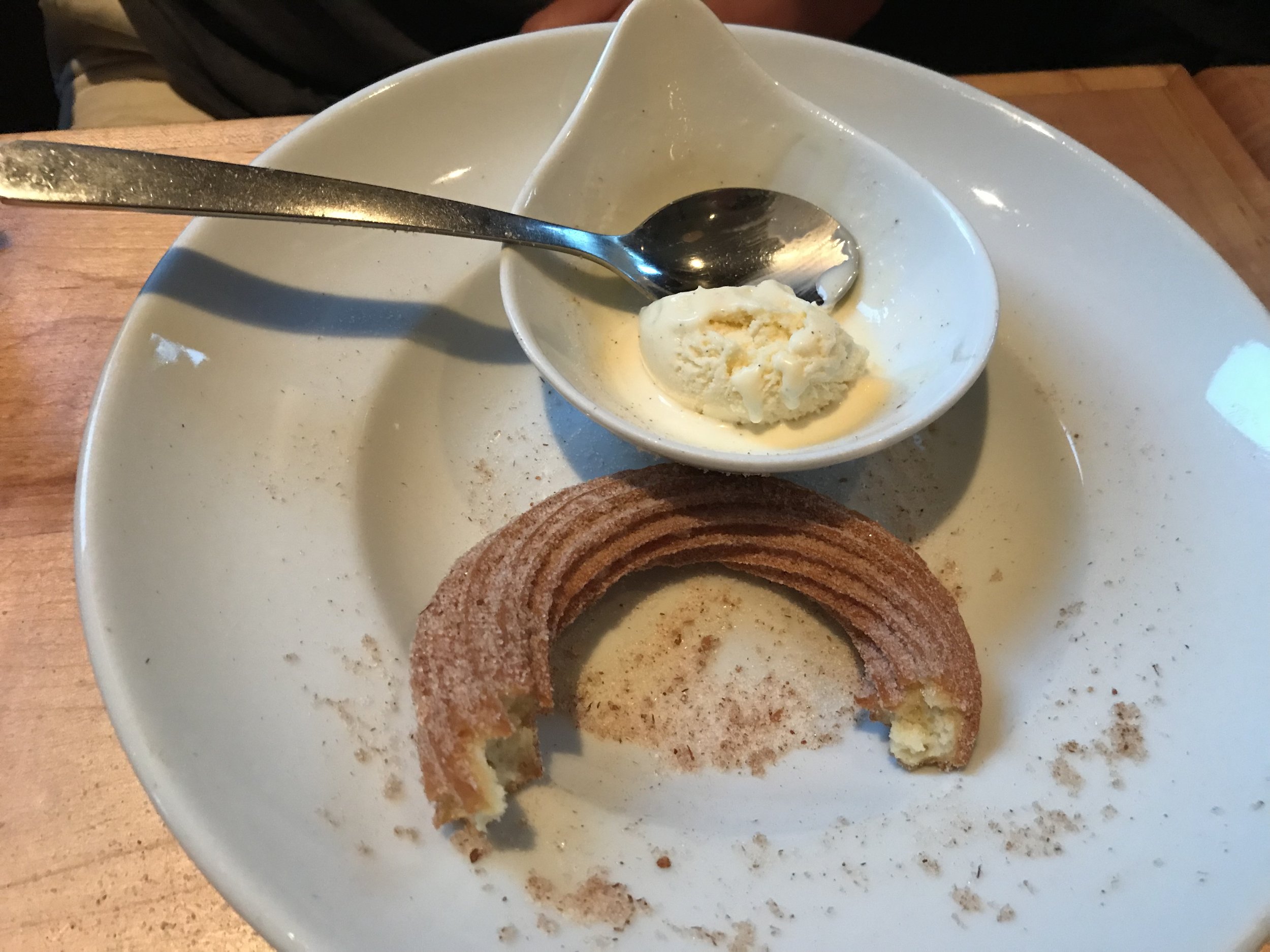 Coming Soon: Nightlife
That's all for now folks. When David recuperates from the weekend he will be adding more to this list, and for me, I know the next place on my bucket list!
Safe Travels!